The outbreak of the Coronavirus has been described as the 'worst public health crisis for a generation.' In light of these extreme and uncertain times, CCSA is sharing good news stories from our members that demonstrate the power of caring, kindness and compassion.
Contractors give back to Silvera for Seniors in times of COVID-19
Back at the beginning of COVID-19 in Calgary, Silvera for Seniors received an unsolicited call from Jason and Meagan Cenaiko, owners of Catalina Painting and General Contracting. Jason had shared with Meagan that he woke up one day and felt compelled to order masks and so he informed her that he had ordered 6000 masks because he felt they would be needed to support the fight against COVID. For some serendipitous reason they chose and reached out to Silvera to offer support and a donation of masks.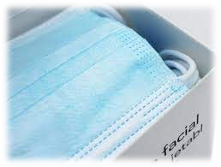 At that time Silvera was struggling to find a supplier of masks and were so touched by the offer of help. Meagan and Jason had also secured a shipment of an additional 25000 masks which they also made available before the Alberta Government was able to supply Silvera with the necessary PPE. They continued to walk alongside Silvera and supported them with a donation of N95 respirator masks that they could use with their Clorox 360 machines. This allowed Silvera to fit staff with these reusable masks and meant they no longer had to try and source disposable N95 masks, a near impossible commodity to obtain.
The generosity and perseverance these two remarkable people showed to Silvera for Seniors will never be forgotten, truly they were a rainbow in some dark days.
With more than 55 years of service, Silvera is a trusted leader in providing a diverse selection of safe, affordable housing and important services to independent older adults. They are a non-healthcare organization serving Calgary seniors with differing levels of income. Silvera is home to more than 1,450 residents in 25 supportive living and independent living communities located in neighbourhoods across the city. Silvera is a non-profit organization with more than 380 caring employees.