CCSA COR Audit Registration
2023 COR Audit Requirements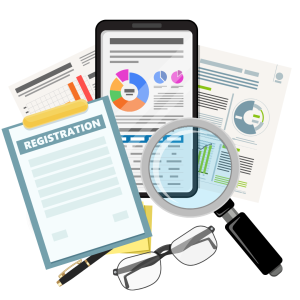 COR Certification/Recertification and Maintenance Audits:
Getting back to normal! 2023 audits will go back to pre-pandemic audits. This means: 
12 months of documentation must be reviewed.

Audits must include Documentation, Interviews and an Observation Tour 




Documentation review – can take place on-site and/or remotely

Interviews – can be conducted on-site and/or remotely

Observation Tour – can be conducted on-site and/or remotely. Note remote observations must be pre-approved by CCSA.

A combination of on-site and remote documentation review and interviews can be used. 

On-site or remote audits – must be decided between the employer and the auditor.
It is strongly recommended that audits are completed and submitted to the CCSA no later than November 30.
2023 COR Audit Registration
To register your 2023 COR audit and select the audit tool that best meets your organization's needs, please complete the following registration.
Once your 2023 audit registration has been received, the CCSA COR Team will provide confirmation of your registration along with access to the 2023 audit tool of your choice. 
If you have any questions please contact the CCSA COR Team via email (COR@ab-ccsa.ca) or via phone 780-433-5330 and we will be happy to assist you.
NOTE: If you do not receive feedback from CCSA within 2 business days, please contact the CCSA COR Team.  
2023 COR Maintenance Action Plan Application
The employer must apply to the CCSA COR Team by March 1 of the calendar year for permission to use a maintenance action plan in lieu of the maintenance audit. To be eligible for maintenance action plans, the employer must meet the following criteria:
The employer must have completed one full, three-year COR audit cycle and successfully completed a re-certification audit(already have a current COR).
The employer must have achieved a 90% overall score on the re-certification audit.
Once your application has been received, the CCSA COR Team will review the request, if all criteria has been met, a maintenance action plan template with instructions and criteria will be sent to you. You will have until March 31 of the calendar year to submit the maintenance action plan to CCSA for approval. The completed maintenance action plan and all deliverables will be due by November 30.
If you have questions, please contact CCSA COR Team COR@ab-ccsa.ca or 780-433-5330.
In specified circumstances, CCSA can approve the use of written questionnaires in lieu of verbal interviews for COR Audits.  Before deciding to use written interview questionnaires as an alternative to verbal interviews for workers, employers and auditors should consider the following factors:
Does this method provide a better opportunity to gather feedback from workers than face-to-face interviews?
Will the workers participating have adequate reading and writing skills to complete the questionnaire?
Will the questionnaire respondents be able to write out a full answer, not just "yes" or "no?"
Questionnaires can only be used for up to 50% of the worker interview sample and cannot be used to gather manager and supervisor interview data.  For more information and to apply please click the application button below. 
*We strive to provide auditors with quality audit tools and resources.  If you have any issues or concerns with this new audit too, please ensure you contact the CCSA COR Team at COR@ab-ccsa.ca.